School has started and that means Autumn/Fall is not far behind.
I haven't been too excited for Summer to end.
I do not like the heat of the Summer, but I was loving the Summer colors.
This
Vintage Farm Wedding
from Rustic Wedding Chic is lessening my anxiety a bit because of the lovely combination of Autumn colors.
In this collection of photos, my favorite is the hanging lanterns on the porch. The color and textures of Autumn begin to appear. The canning jars are plain and simple, yet quite effective in this setting.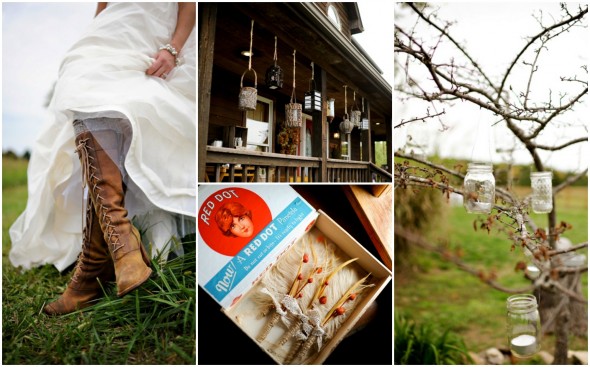 I love the yellow chest in this collection, and the spreader filled with squash. It shares a homey and simple life style that is relaxing and fulfilling. (I'm kinda confused at why I think that it's a relaxing life style, when gardening is one of the hardest things for me to do right now. It's not so simple and relaxing, but the look of it is. And, I suppose if I didn't have anything else to do it wouldn't be so hard to get out there.)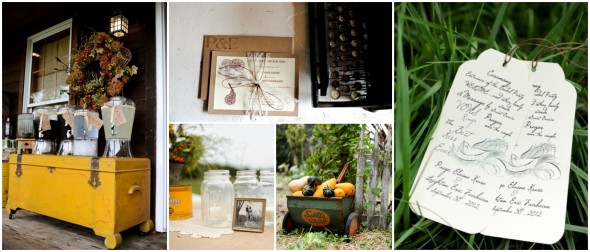 I think the grooms clothing colors are a favorite (check out their site for a full view - it's a great look).
The soft and warm colors in these photos are very relaxing and inviting - from the plant life to the soft cozy pillows and blankets to "cuddle up" in, to the apple juice (or at least that's what I'm wanting it to be, or maybe an orange juice would be nice). I love the water trough and the wood crates.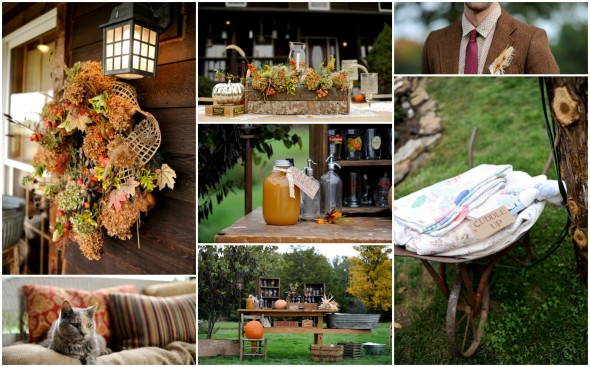 The table settings are lovely.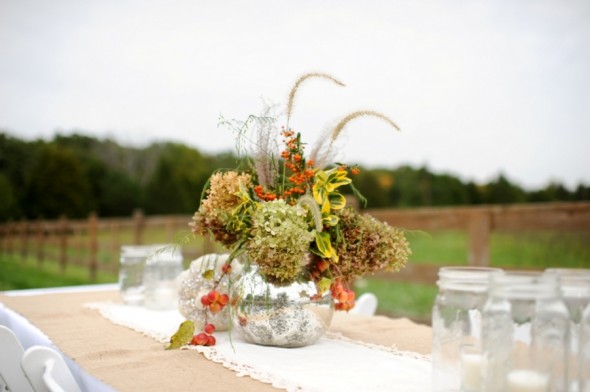 And the area overall is lovely.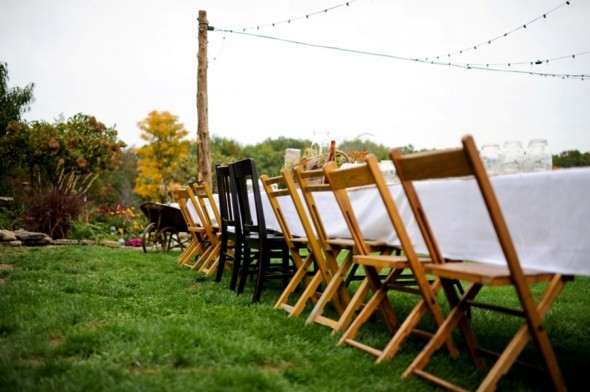 I think I can handle fall coming now.
It's coming - like it or not! So I'm trying to like it.
I still hope it comes slowly.
I saw this today on Pinterest and thought I'd add it here since it is a sweet Autumn / Fall look too. I love the Falling In Love bunting idea.