Cute Christmas Tree on a wall
from
Gypsy Purple Home
---
This is a page from pottery barn kids gifts 2012 catalog.
Kinda fun huh!
The whole look is great, but don't those trees look kinda fun to create!
And, just look at that cute snowman.
and here is another page from the same catalog
(I cut and taped a piece to it)
with more fun trees to make.
See the little pink tree in the center? These kinds of trees allow one to create a holiday look with whatever color they choose, as they consider the colors of their surroundings.
---
Here is another cute tree to make from
Smart School House
---
Here is a cute advent tree from
here
(a blog I found earlier this year and love to keep up with).
She shares the info about it, so check it out if you want.
---
Oh about a tree on a card - like this from
here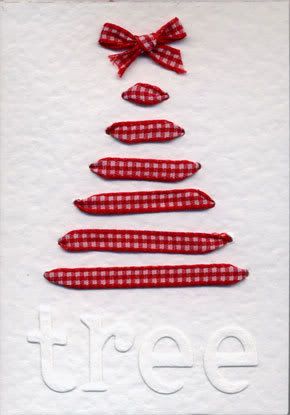 ---
And this beautiful decorated tree came from a magazine I clipped and saved in my files for a few years now - I don't know what magazine, but it is a lovely look worth saving
---
Put some jewels on your trees like these from
here
and
here
...,
and
here
...,
and
here
..., and
here
---
Are these Christmas Trees? Love the Lights!
Here
A few more ideas can be found on
my Christmas Trees Pinterest Board