This cute bunch of fire crackers was from
Pick Your Plum
That sale is over, but it could be an easy make just looking at this photo.
---
Here is another look, from Someday Crafts
---
Maybe a rustic look appeals to you - like these Americana Fire Crackers from here
---
Or, maybe you are into music - just add your favorite patriotic sheet music to the block - like this from Sassy Sanctuary.
---
Maybe you wanna BIG patio display like these from Hoosier Homemade.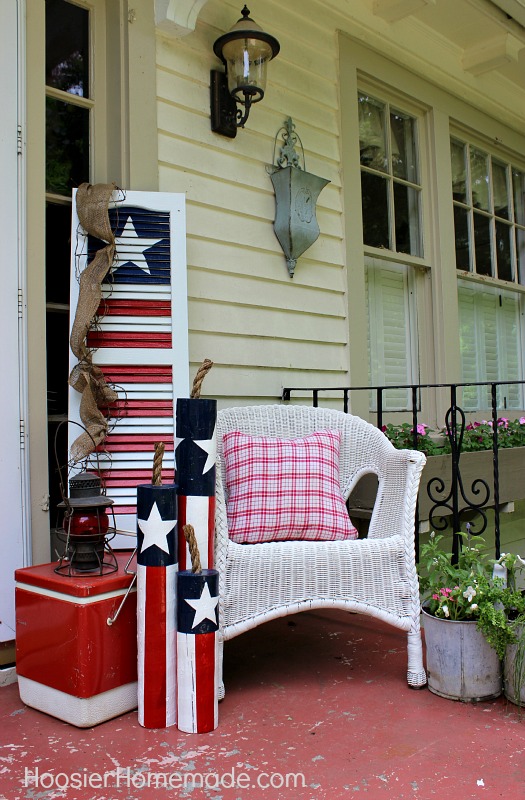 ---
Fire crackers can take on many successful looks - like these that my sister made me many years ago.
(shown with a poster board hat I made years ago for some cub scout décor - after all these years, I'm still saving it! That's what I do! Oh Bother!)
Happy Independence HoliDay!
from my house to yours