This looks like a great way to store washi tape. It's fun to see the display and know exactly what you have. It's great to see the tape peeled off the roll a bit so you can see exactly what the tape looks like.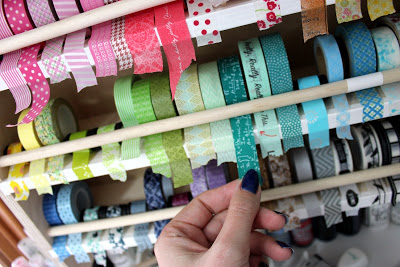 --
I saw this on pinterest and loved the look too.
--
I have shown washi tape bunting before, (
here
) but this one is cute too, and worth saving the look.
This look comes from
Etsy
. Cute Stuff!