Have you seen these pop cap candles?
Of course, they can be any color.
---
This look is from
here
...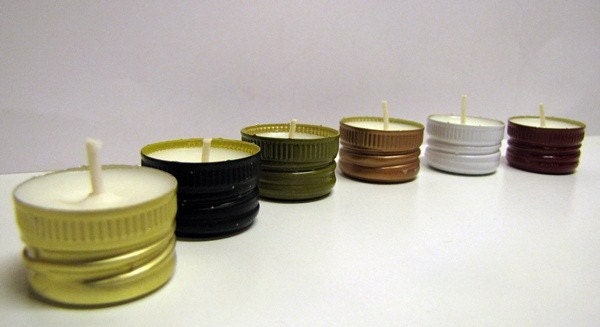 and they also have an orange peel candle.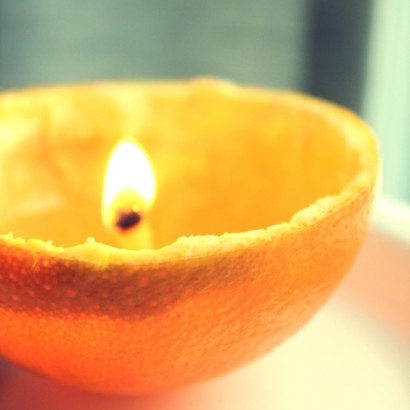 How about candles in sea shell? Imagine these scattered everywhere. Lovely!
(she has the bottle caps too, and many other things, including Altoids tins!)
I've seen them in tea cups (here and here), but here they are in candy dishes and dessert cups and goblets - from Frugal Living
Oh my! What can I put candle wax in to make a beautiful candle?
How about making a beautiful candle with just wax - but you must also have a water balloon.
Don't wanna make em?
Then just decorate a tea light with washi tape like these from
Lebenslustiger