I think this is so adorable. I love this look.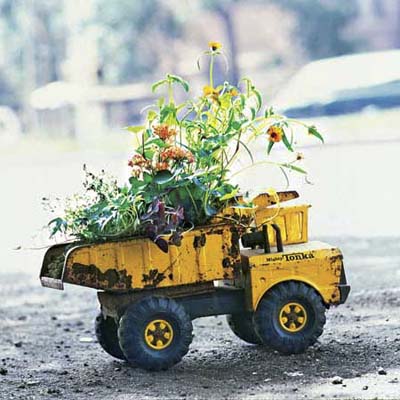 Doesn't it make you smile? I am almost giddy at how cute it is.
I have a few old toys I am waiting to use ..., somehow, somewhere, sometime. They are a little more worse for wear, but I love them for the memories they help bring to my heart and soul.
I'll keep this dump truck flower pot look in mind!
You'll find several other fun ideas for using "junk" in the garden on that site too.