Find your happy place and get lost there!
I like this sign that reads HAPPY PLACE
... on the porch, in the library, bedroom ...,
where ever your happy place is.
from House of Turquoise
another look from Teal and Lime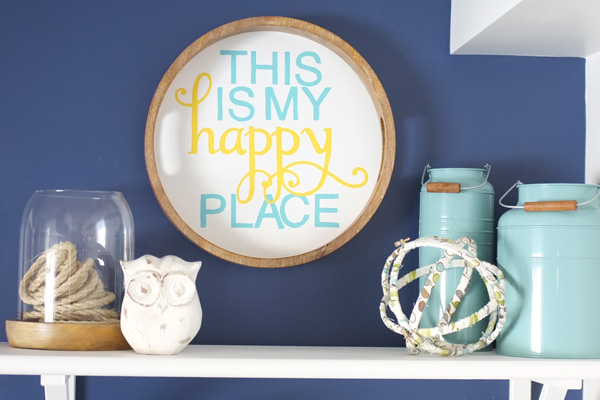 Where is your happy place?
When I thought of where my happy place might be, my very first thought was "with my hubby, wherever that might be" - is that a place? Can I use that? It's certainly true!
Maybe my sign should sit on my husbands office desk or night stand and read


it would certainly be true!