Christmas is over and for many the Valentine search has begun.
There are emails showing me that for the last few days people are searching and "Pin"ing Valentine things. What a lovely holiday to jump into right after Christmas!
(can you guess that I just don't celebrate New Years Eve/Day much)
Christmas is LOVE!
Maybe I've said this before, but I'm saying it again - I love the Christmas movies/shows at this time of year, even though they all seem to have the same plot.
I love that LOVE is the focus - putting away the hard feelings, forgiving and looking for and recognizing the good in others. These are Christlike qualities that I need to work on year round.
Christ is LOVE!
Valentines Day is LOVE!
It is another holiday that helps us keep LOVE as our focus in life for a few more days.
Maybe we need a holiday every month or two that will help us do that.
(Here is my box of Valentine Decor waiting to be set up - but it will wait another month before it gets taken out of the box.)
Here is a lovely look.
(So sorry I forgot to link this photo when I found it, and I don't remember where I found it - somewhere on one of my favorite sites, and there are too many to remember.)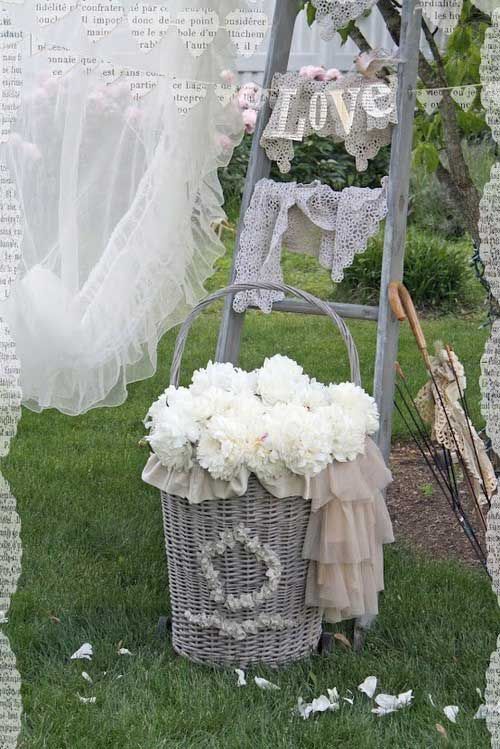 I love the book page L O V E and hearts garland,
the ladder with lacey doilies,
the sheer curtains hung in the yard and the sheer fabric draped over the basket ....
and here is an idea - when the Christmas decor is coming down keep the lights handy to use for Valentine garland ...
From
Family Chic